SPECIAL DISCOUNT
»
Clickbank Digital Storefront
»
Yes, I Want To Own Clickbank Digital Storefront
»
Clickbank 10,000 Products
»
Clickbank University
»
Clickbank Passive Income
»
Clickbank Super Store
Products and Services
»
Stop Struggling For Traffic
»
Extreme Traffic Pack
»
Extreme Super Solos
»
Get 1 Million Exposures To Your URL
»
Unlimited & Targeted Website Traffic
»
Classified Ads Submission
»
Boost Income With Vacation Incentives
»
Home Business Training
Free Traffic Packages
»
Blast Your Ad To 30,000 Per Month Free
»
500,000 Advertising Credits FREE
»
250,000 Advertising Credits
»
50,000 Free Visitors
»
30,000 Email Solo Blast
»
Free Massive Traffic Package
Specials
»
Associate Membership
»
Our Top Recommended Program
Free Stuff
»
Special Offers & Bonuses
»
FREE Webinar For Affiliate Marketers
»
Internet Marketing For Newbies
Webmaster
NorDahl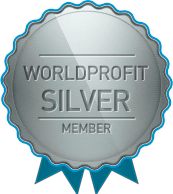 Published by: Sandi Hunter on 31-Jan-19
Review of LIVE Home Business Bootcamp with George Kosch

George Kosch started the home business bootcamp training by....

George thanked the Worldprofit Monitors for your commitment of time! All members of Worldprofit's home business community benefit from your ongoing commitment to helping others while you build your own online business.

George then switched gears to dig right into the training portion of the bootcamp.

George asked, "Are you promoting your website?"

Stop!

You are wasting your time!

Landing pages are what you should be promoting NOT your website. When it comes to marketing, understand that your website is for SEARCH ENGINES and general interest and branding. Landing pages are for lead generation.

We've provided you with ready made landing pages! We've provided you with a Landing Page Builder if you want to make your own for any and all your affiliate programs. We've provided you with an easy to use Ebook creation tool so you can offer your ebooks as incentives on your Landing pages.

Landing pages generate leads and if you include optins, also build your email marketing list.

Leads and list building is what brings sales. DEMONSTRATION: Ebook creation
George created an Ebook from start to finish LIVE using only Worldprofit INCLUDED tools. Tricks to Video Marketing Success - a new Ebook created before your eyes! No writing required! No software to purchase. No graphic design skills required. Then George added the newly created ebook as a Give Away incentive on a Landing page. The final step demonstrated, was how to EASILY add OPTIN boxes for your external lists such as Aweber to your Landing page. Now all of the above is easy! Even for beginners. For the ADVANCED members, George also covered how to embed form code to your landing pages using the Landing Page Builder. Yet another option is Squeeze Page Ninja for the more advanced members, that software does involve a cost.

Discussion how to load and publish your newly created Ebook to Amazon. George will be creating a specific video on how to do this.

George Kosch invited questions thoughout the program to address specific questions from Members.

Udates:

Members will notice a new MENU has been added for your convenience. In your Member area on the RIGHT column scroll down the page to see a section called ADVANCED LINKS. We found that many of you were missing important sections so we took some of the important links and added them there.?

Worldprofit has released an updated website at http://www.worldprofit.com that includes more live feed and social media content.

Resources referenced today:?

DropBox (it's your friend, it's free, get an account, highly recommended) Google Chrome (recommended browser) FireFox (recommended browser) Worldprofit's Landing page builder (included in your Worldprofit Membership) Worldprofit's Ebook Cover Creator (included in your Worldprofit Membership) Worldprofit's Ebook Builder (included in your Worldprofit Membership) Squeeze Page Ninja Worldprofit's Lazy Blogger (included in your Worldprofit Membership)

Thank you to everyone who attended the LIVE Home Business Bootcamp with instructor George Kosch. The recorded verion will be posted within 24 hours to your Worldprofit Member area, on TOP MENU select TRAINING. The next LIVE interactive training session is Friday (EVERY Friday Worldprofit offers LIVE interactive training for the benefit of members so they can get demonstrations, ask questions and more).
Resource
Buying traffic for your products or affiliate links is expensive. You
can blast your ad to 30,000 visitors per month absolutely free… Click here

If you are clicking on Safelist emails to earn advertising credits
or a measly pennies, you need this software that will do the
work for you. The software will open all emails, read them and
then delete them from your inbox, at the same time earning
credits for you to advertise your product or affiliate link for free… Click here

This website can generate passive income for you… Click here

Clickbank Digital Storefront >> http://www.klik-click.com


NorDahl is the Owner of http://ProfitExperts101.com
Check us out anytime for marketing tips and a free subscription to our cutting edge newsletter.
Amazon Best Seller
»
Coupon & Savings
»
Best Movie Selections
»
Automotive - Car Care
»
Foot, Hand & Nail Care
»
Fragrance
»
Beauty Gift Sets
»
Makeup
»
Skin Care
»
Women Clothing
»
Grocery And Gourmet
»
Fashion - Men's & Women's Essentials
»
Shoes & Accessories
»
Health Care
»
Personal Care
»
Sexual Wellness
»
Jewelry
»
Digital Camera SLRs
»
Cell Phone Selections
»
Computer Desktop
»
Computer Laptop
»
Video Games
»
Watches
Safelists << Submit FREE Ads
»
Post Your Ad For Free HERE
»
#1 Goldmine
»
Dragon Safelist
»
Dragon Surfer
»
Email My Ads
»
European Safelist
»
Global Safelist
»
Herculist Safelist
»
Leads Leap
»
Money Maker Safelist
»
Post Ads View Ads
»
Quantum Safelist
»
Safelist King
»
Safelist Extreme
»
Traffic Ads Links
»
Traffic Center
»
Ultimate Safelist Exchange
»
Ultimate Viral Ads
»
Web Traffic Exchange
»
Software To Read Above Safelists Emails
Sites Of Interest
»
FunnelX Done-For-You System
»
Get Paid Doing....
»
Flat My Abs
»
Red Tea VS Green Tea
»
Dog Training & Dog Supplies
»
Online Shopping - eBay & AliExpress